War on Opioid Abuse
The Opioid Abuse crisis has caused  U.S. President, Donald Trump to declare war on Opioid abuse He says there are more  deaths in the U.S. each year due to drug overdose than gun related deaths and auto accidents combined. That's a big number. And it deserves serious attention.
The Opioid Abuse Crisis Needs Our Attention – But What Kind of Attention???
There is a reason for this crisis. Pain. A report from the Institute of Medicine states that common chronic pain affects approximately 100 million American adults. The cost of medical treatment and lost of productivity amounts to $560-635 billion each year.
The medical establishment has been convinced the opioids are the best option. When a middle-school student is given a prescription for Oxycontin for a broken finger, is there any question that opioid use has gotten out of control?
Someone in pain is just looking for relief and getting their normal life back. When aspirin is not enough, what are the options? According to many of their doctors … Opioids.
Now, many pain sufferers find themselves addicted to opioids leading the large number of overdose deaths President Trump is concerned with.
Can CBD Help the Opioid Abuse Crisis?
That and many other medical related issues has created a lot of attention to medical marijuana. Marijuana has been successfully used medically for centuries for treatment of pain and other health issues. 30 states that have passed laws legalizing the use of medical marijuana. So that  is becoming an option for some. However it is still difficult for pain suffers to obtain a doctors prescription and find access to a dispensary to ease their pain.
All the attention to the opioid crisis and medical marijuana is great in that it recognizes a big problem and leads to a potential solution, but it still misses the target … the majority of people suffering from debilitating pain.
So where should the attention be focused?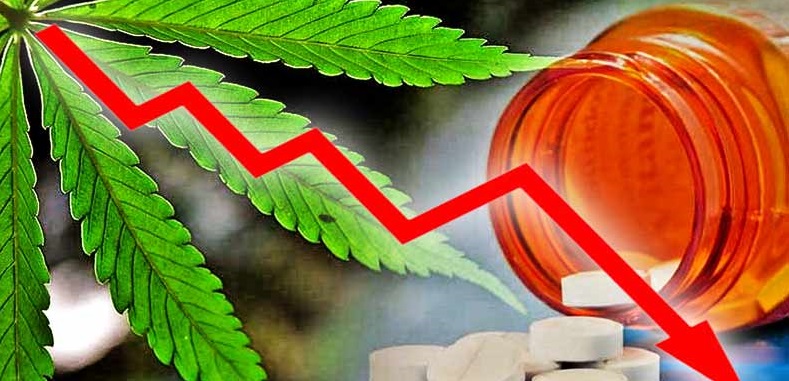 CBD Oil from Hemp!!!
CBD Oil from hemp solves all the issues. First and foremost it alleviates pain. Many studies throughout the years have shown that to be true. It is non-addictive. It has been shown to help people rid themselves of their dependence on opioids. Very low to zero THC (the psychoactive component of marijuana) CBD Oil is legal in all 50 states of the U.S. And a New Study has shown that CBD blocks Opioid Reward and may help treat addiction.
Anyone can get and use CBD Oil from hemp. No prescription is required. It can be purchased online and delivered to your door.
The attention of the Opioid Crisis should be refocused on CBD Oil from Hemp. Instead of being addictive and leading to many deaths, as are opioids, the primary side affect of CBD is better health.